Tuzigoot is also located in Clarkdale and can be found on the road to old town Cottonwood. From the Sinagua culture who built this pueblo centuries ago, to the out of work miners who helped excavate in the 1930's, to the folks who still hold the site sacred today, Tuzigoot is about people.
Find out more information at https://www.nps.gov/tuzi/index.htm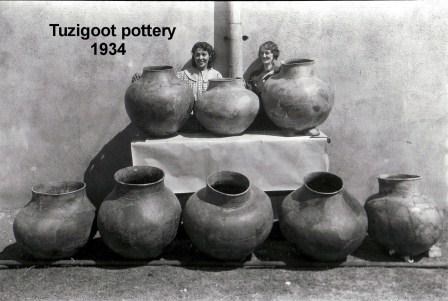 Plan your Visit and make the most of your Time!
Tuzigoot National Monument, which includes Tavasci Marsh, is a fee area. Unless you have or qualify for any national park passes, the standard entrance fee is $10 per adult ages 16 and up. Everyone must check in at the visitor center before exploring the park. standard hours of operation are 8:00 am to 4:45 pm.
Christmas Eve and New Year's Eve the Park is closed at 1:45 pm. We are CLOSED December 25th and January 1st.
Your receipt from Tuzigoot National Monument also gets you entrance into Montezuma Castle National Monument for 7 days.
A self-guided, 1/3 mile loop trail leads you around and through the Tuzigoot pueblo, a 110-room village built around a thousand years ago. The pueblo trail also offers outstanding views of the Verde River and Tavasci Marsh. Another 1/2 mile trail (1 mile round trip), takes you to an overlook of Tavasci Marsh. Both of these trails are accessible to wheelchairs and strollers, though the pueblo trail has some steep sections that may be challenging. Check out a full list of things to do at Tuzigoot National Monument.
Dogs, on leashes not longer than 6 feet, are welcome on the park's trails. Pet owners must clean up after their animals.