The Out of Africa Wildlife Park is a popular destination, especially in the Spring and Fall. The Wildlife Park is located on Highway 260, between Cottonwood and Camp Verde. Out of Africa Wildlife Park strives to educate and entertain, to provide an exciting and engaging opportunity to love and respect creation and Creator. It is a place where family and friends gather to experience oneness with animals and each other during safaris, tours, walks, observations, and shows of wild-by-nature animals in their own, natural splendor.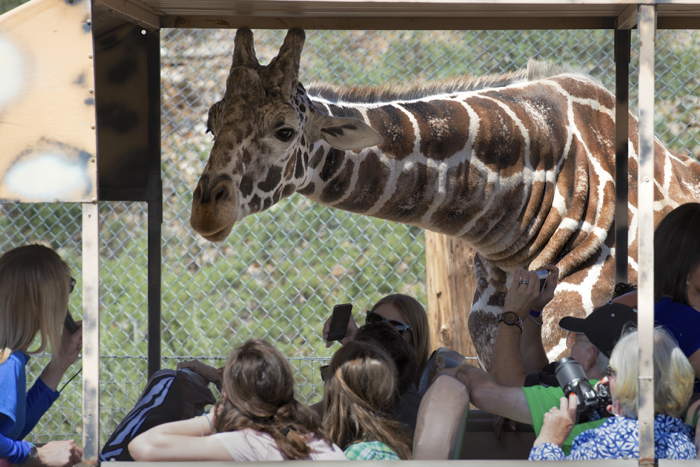 About the Park
Regular Hours
Mon-Fri: 9:30 am – 5:00 pm
Sat-Sun: 9:30 am – 5:00 pm
The admissions window closes at 4:00 pm
We are only closed on Thanksgiving Day and Christmas Day.
Phone
928.567.2840
There's also a Zipline!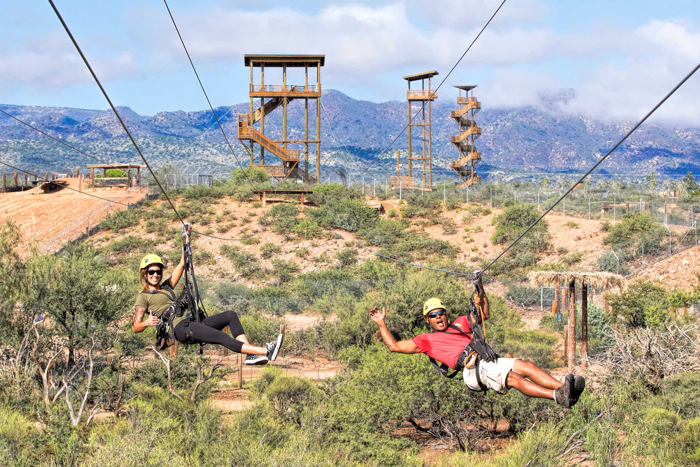 Add a little sizzle to your general admission park adventure with a thrilling ride down the Predator zip line. This bundle-and-save offer is just the right blend of a fabulous day at the wildlife park topped off with a one-of-a-kind zip ride on the Preditor.
The Predator Zipline features three parallel lines, meaning you can zip alongside two of your friends as you whisk overtop majestic animals. Measuring over 1,000 feet in length, the Racing Raptor is the perfect exclamation point to add to your visit to Out of Africa Wildlife Park!
No experience needed. The Predator is safe, it's fun, and it happens every day following the exciting Tiger Splash™ show. You pick your day to visit, and we'll take care of the rest! Enjoy the park during regular business hours (9:30 a.m. to 5:00 p.m.) and be ready to zip at 2:00 p.m.